When you run a minibus hire company you not only find your way around an area, but you get to know what goes on in places; where to eat, where the entertainment venues are, what's happening around town, and of course, the best clubs and pubs to party! So give us a ring at Bristol Travel Ltd on 01454 549 165
The 20 best things to do in Bristol
Need some sightseeing inspiration? These are the best things to do in Bristol for first-timers and old hands alike
Whatever floats your sightseeing boat, it'd be very easy to spend a good week pottering through Bristol's vastly contrasting neighbourhoods. Locals all have their own strongly held views on the best stuff to see, hear and taste in Bristol – meaning that even if you get stuck on where your next stop should be, you can always ask whoever you end up sitting next to at the pub, coffee shop or art gallery. However, with such a wealth of options, it doesn't hurt to go in with a primer. Here are 20 totally brilliant things to do in Bristol next time you're in town.
Done something on this list and loved it? Share it with the hashtag #TimeOutDoList and tag @TimeOutEverywhere. Find out more about how Time Out selects the very best things to do all over the world.
Best things to do in Bristol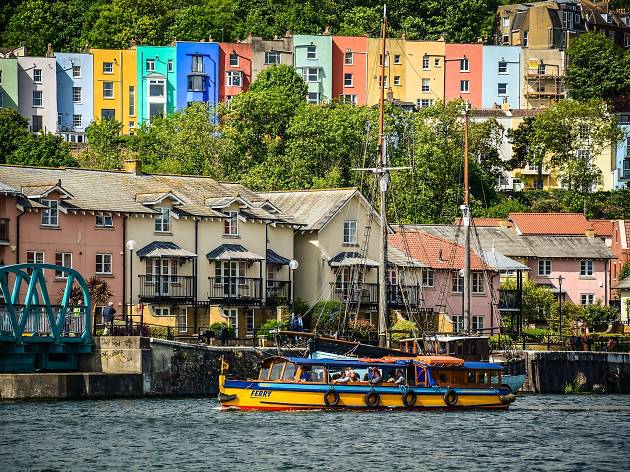 1. Tour the harbour by ferry
Bristol was built on the slave trade that its docks and floating harbour enabled. The waterways around which Bristol is built still remain, and offer various ways for you to hop on a boat and see the city from the water. Bristol Ferry Boats operates waterbus services 364 days a year, letting you jump on and off as you choose from Bristol Temple Meads train station to the SS Great Britain. Bristol Packet Boats also offer guided tours around the harbour and even out into the Avon Gorge. Plus, for those not afflicted by sea sickness, there's the option to sail and dine. Drift with the accompaniment of a pub lunch or cream tea, and feel like the most accomplished seafarer in the city.
Clifton Suspension Bridge is much more than just a masterpiece of design and engineering. First opened in 1864, the grade I-listed structure is widely considered to be Brunel's greatest work and is an internationally recognised icon of the city. No matter how many times you've climbed up to Clifton Village to take a look, the giant wrought iron structure never fails to inspire sheer vertiginous awe, whatever the weather or time of year. Starchitecture, indeed.
Bristol's spoken word scene is having a moment, and there won't be a night of the week you'll find lacking in poetry around these parts. All kinds of poets flex their skills at nights run by local collectives like Milk Poetry, Tonic and Raise the Bar. Watching your pennies? Head to Satellite of Love at airy Easton pub The Greenbank – it's free.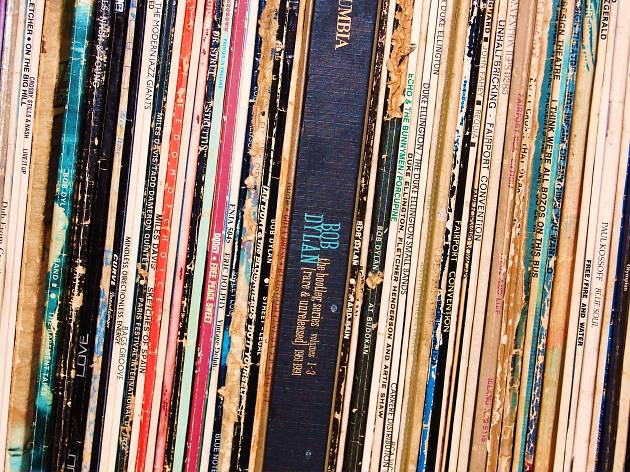 4. Get back in the vinyl-hunting groove
Back in the late '90s, you couldn't walk more than 50 metres without stumbling upon a record shop in Bristol. Like everywhere, though, those days have been laid to rest. While the ghosts of Replay, Rooted, Breakbeat Culture and many more have now long passed, there are, thankfully, still plenty of places to sate or rediscover a love of vinyl. Fiercely independent and run by true music obsessives, the likes of Idle Hands, Specialist Subject Records, Friendly Records, radio/ON and Payback keep the city up to date with their hand-picked releases, while Wanted, Prime Cuts, PK Music Exchange and Plastic Wax are packed solid with second-hand vinyl and CDs of almost every genre and are perfect places to lose an afternoon on one of Bristol's many rainy days.
5. Track down some gorgeous graffiti
We couldn't publish a list of the best things to do in Bristol without mentioning one of its most famous cultural exports – street art. From fiercely protected murals on shop shutters and public walls to chrome-and-black 'throwies' and tags on vans and windows, Bristol is covered in graffiti. While everyone knows about Stokes Croft and Nelson Street, if you're looking for even more top-quality street art, you can head to Dean Lane skatepark in Bedminster, or take a look beneath the M32 flyover at the 'halls of fame'. Here you'll find huge pieces by local and visiting artists that are far more impressive than any pseudo-political stencil with a £50k price tag.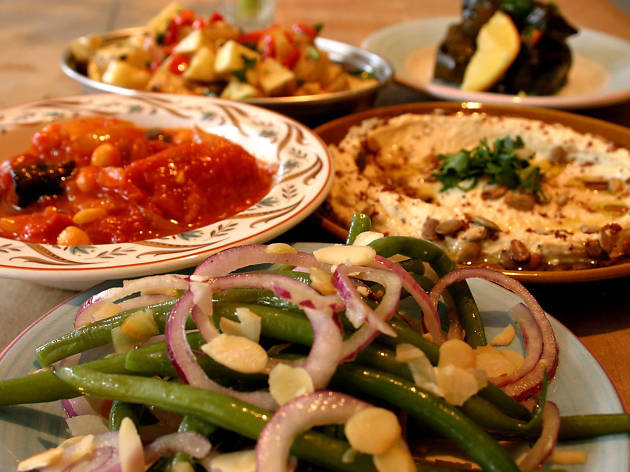 6. Grab some grub at St. Nick's
While most of the surrounding area was totally destroyed during the Second World War, the 18th-century Exchange building at the heart of St. Nick's market was spared. Today it's the last remaining building of its kind in the country. While the Exchange itself is packed with independent traders selling all sorts of wares, the adjoining Glass Arcade is home to a huge variety of food stalls offering treats from across the globe. From divine Kurdish naan wraps and tantalising tagines to awesome jerk pork at Caribbean Wraps and fabulous falafels from Eat A Pitta, it's all here. And if you fancy something from a little closer to home, Bristol's own Pieminister does a roaring trade here, too. Gravy goodness at your fingertips.
Board games get a bad rep because of our ill-spent childhoods, we reckon – endless games of Monopoly with your extended family are never going to convince you they're a worthwhile way to spend your spare time. But suspend your disbelief for a trip to Chance & Counters, a board game café where you can knock back a beer (or three) while exploring their comprehensive catalogue of games old and new. Prepare to knuckle down for hours.
8. Learn how to brew like a Bristolian
Those who run Bristol's breweries are a friendly bunch, and they're always keen to throw open their doors so you can get a taste of how they make such brilliant brews. From Bristol Beer Factory to Moor Beer to Wiper and True, beer-makers across Bristol offer an inside look at how those tasty pints make it to a pub near you – and they all offer a snifter of the goods once you've learned something new.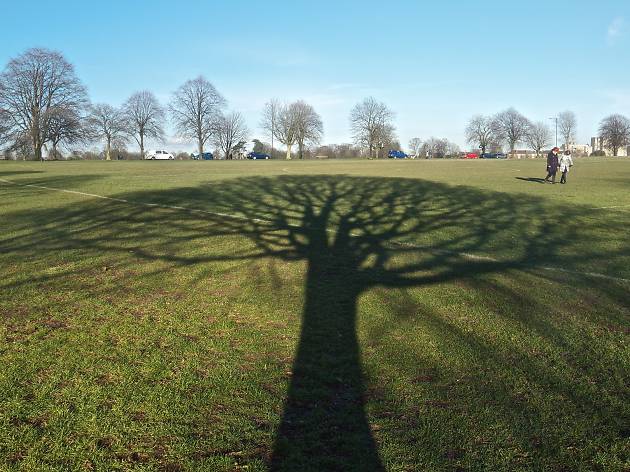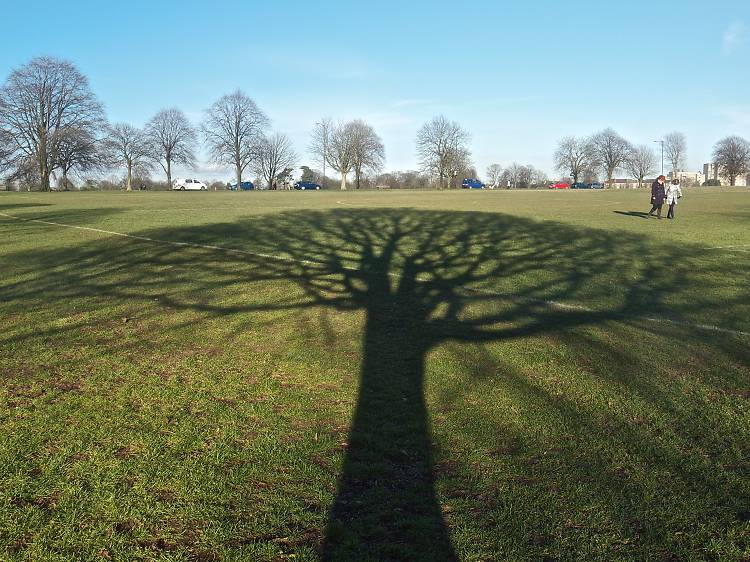 Stretching from the top of Whiteladies Road all the way to the Suspension Bridge, the huge open green spaces known as the Downs are the lungs of the city. This massive area has been helping Bristolians feel a million miles away from the hustle and hassle of the city centre for generations. There's more than enough room for whole teams of sporty types and Sunday leaguers to kick a ball around without bothering each other, and the area known as the Sea Wall in the south-west corner of the Downs should be top of your list for taking visiting relatives to admire the jaw-dropping views of the Avon Gorge and Suspension Bridge.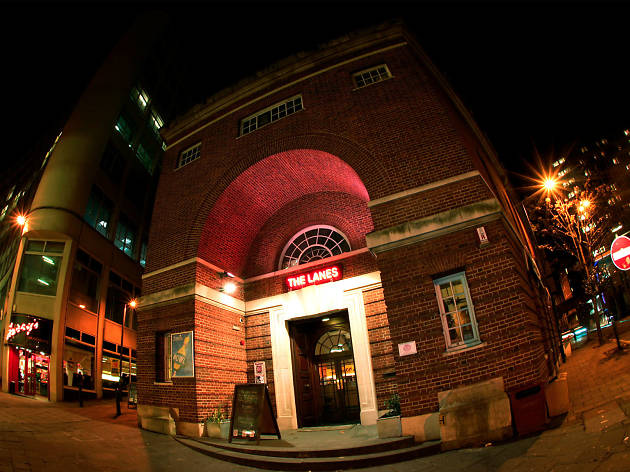 Central bowling alley The Lanes is where to head for a tipsy (and thoroughly indulgent) night of sport, live music, pizza and lots and lots of drinks. Adults and childish adults in particular will get a kick out of the '50s diner-style décor and jazzy atmosphere. If you get bored of bowling, you can take over a karaoke room and show the locals how it's done, or get down and funky at one of their many popular alternative club nights.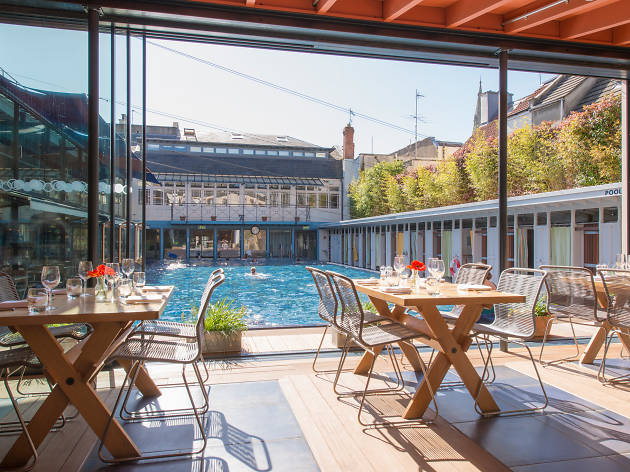 11. Take the plunge at the Bristol Lido
Residents of Clifton are renowned for thinking their genteel part of the city is superior to anywhere else in Bristol, but as much as Cliftonites find it hard to believe, there are plenty of reasons a lot of people choose not to live in the city's swankiest area – and the rising rents are just a start. That said, even us inner-city-dwellers can agree that we covet the Bristol Lido – a beautiful outdoor swimming pool with a top-notch restaurant attached, tucked away down a residential street. Built back in 1850 and re-opened in 2008 after closing for almost 20 years, the Bristol Lido has been fully restored with spa facilities and a new restaurant and café. You can lounge by the pool, have a massage, pop in the sauna, then grab some tapas at the bar or head up to the more upmarket viewing gallery restaurant. We recommend the set menu which features things like perfectly prepped wood-roasted aubergine, whole quail and moreish rosemary manchego.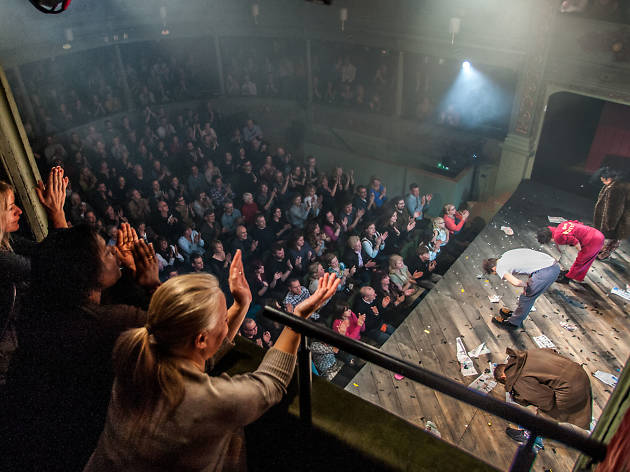 Here in Bristol, we love a bit of culture – and there's little more enlightening or intellectually invigorating than a good bit of theatre. Delving into dramatics is easy in our city, with a host of playhouses and auditoriums of all shapes and sizes putting on shows most nights of the week. From internationally acclaimed touring shows at the grandiose Hippodrome and Bristol Old Vic, to cutting-edge theatrics at the Redgrave and Tobacco Factory, to intimate performances at the Wardrobe Theatre, Bristol has it all down.
13. Spend your Bristol Pounds in Strokes Croft
Bristol isn't like other cities – we all know that. And one of the many things that makes it so special is the huge variety of independent shops here. It's said that Gloucester Road and Stokes Croft comprise the largest strip of independent retailers in Europe – and a walk from the Bear Pit up to Horfield Common does little to suggest otherwise. Sure, there are a couple of Tescos along the way, but we all know how their arrival went down… Support the spirit of independence that thrives in our city by spending your Bristol Pounds at the many fantastic (and rather eccentric) indie shops plying their trade across town.
14. Bask in the 'Bristol Sound'
As much as it stirs a wide-eyed, slightly disbelieving smirk in those who've lived in Bristol all their lives, it's a cold hard fact that our sleepy little city is world-famous for its contribution to modern music. The likes of Smith & Mighty, Massive Attack, Portishead, Full Cycle, Pinch and Julio Bashmore call this city home, and it's now held up alongside the likes of Berlin and Detroit as one of the most influential and significant musical cities on the planet. What was once labelled the 'Bristol Sound' is still very much alive and evolving, and can be found shaking the walls at clubs and bars such as Cosies, Lakota, Motion, and across the city almost every night of the week.
15. Enjoy some movie magic at an arthouse cinema
Forget stale buckets of popcorn at your local multiplex. At Bristol's clutch of fab arthouse cinemas you can catch rare prints on screen and all the latest independent releases. Each picturehouse offers something a little different: the Cube 'microplex' is a resolutely DIY and volunteer-run affair that even brews its own cola, the plush Everyman offers delicious cocktails delivered to your seat, and the Watershed is a culture and arts hub dedicated to showing the best international cinema you can't catch anywhere else.
Tea or coffee? In Bristol, it seems the answer is invariably the latter, with dozens of incredible independent coffee shops springing up all over town in recent years. From cold-pressed filter coffee to Italian-style espressos and flat whites, you're never too far from a great spot to satisfy your caffeine cravings – much of it freshly blackened in the city by one of the many roasters that call Bristol home. And while there's great coffee to be had almost any side of town, if you're a real aficionado, pay a visit to one of the many independents around the Small Street area in the city centre – Full Court Press and Small Street Espresso deserve particular praise for their complex blends, broad roster and distinctly charming surroundings. 
17. Knock back (half) a pint at the Coronation Tap
Tucked down a nondescript side street near the Suspension Bridge, you'll find one of Bristol's most notorious drinking establishments. We're not talking about a spit-and-sawdust pub packed with pissheads vying for a fight – this is Clifton, remember. Nope, the reason the tiny Coronation Tap is infamous across Bristol and beyond comes in half-pint glasses and is made of apples. Heading up to the 'Cori Tap' for a glass or four of their deadly Exhibition cider has been a rite of passage for students in the city for decades. We reckon you should add it to your bucket list, too.
There are few better cities for art than this, and we're not just talking graffiti. Centrespace is dinky and hosts work by some of Bristol's best up-and-coming artists. The RWA is slightly fustier, though brims with striking sculpture and floor-to-ceiling art. Arnolfini, on the Harbourside, often showcases boundary-pushing installations that are keen to start conversations. Even better? They're all pretty close to each other, so you could probably tick them off in one afternoon.
19. Cycle up, down and around the city
With more sharply rising inclines than a ski resort, cycling around Bristol can be hard work. But with some of the worst gridlock of any UK city and public transport that's far from perfect, it's a necessary evil. Plus, in the UK's first 'cycling city', there are plenty of great things to do on two wheels. Head to the huge open spaces and wooded trails of Ashton Court, cycle out to the beautiful Snuff Mills or set off on the Bristol to Bath Railway Path that follows the route of an old train line through the serene countryside for a manageable 13 miles – you can always drag your bike on to the train if you don't fancy the return leg. There are plenty of resources online to illustrate possible cycling routes – so there's really no excuse not to get wheelie (sorry) into it.
20. Wander the shipping containers of Wapping Wharf
You could idle away a whole day exploring the shipping containers of Wapping Wharf – for each one holds its own kind of treasure. Little Victories serves some of city's best coffee, Loop Massage will pound out your worries on the massage table, and there's so much amazing food here we don't even know where to start. From high-end dining to independent shops selling plants, pastries and proper Bristol cider, it's all here. Gert lush, as the locals say.
Feeling peckish? Here's where to stock up…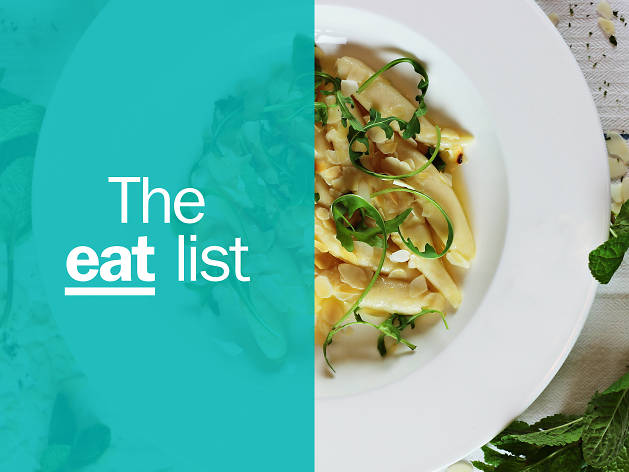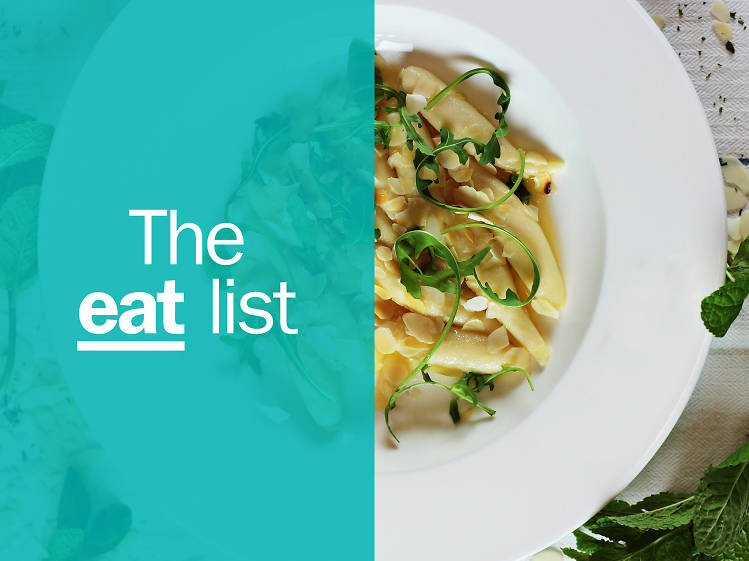 Wwhether it's burgers, brunch or bar snacks you're after, here's but a tantalising slice of the packed dining scene the South West is enjoying right now.